LOCALLY BASED, NATIONALLY RECOGNIZED.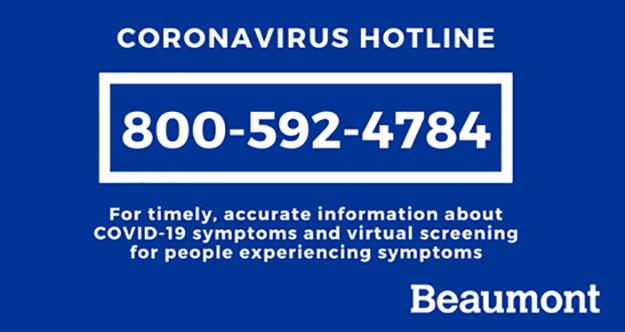 Beaumont Health has started processing a limited number of COVID-19 tests in its own laboratory. On-site processing allows doctors to have results in hours instead of days. Learn more »
When it comes to providing expert, whole-patient care, results matter.
At Beaumont Laboratory, every specimen, every test, every analysis and report represents a patient who is relying on us. Our comprehensive capabilities put us at the forefront of new research and development of healing therapies providing successful treatment. We use leading-edge technologies together with exceptionally talented expertise for analyses. We rely on precision and accuracy to deliver reliable,
timely results.
Learn More
Novel Coronavirus, 2019-nCoV, COVID-19, SARS-CoV-2 Virus Testing by PCR
COVID-19 testing is available in-house at Beaumont, Royal Oak in limited numbers. Due to the national shortage of reagents, we can perform a few hundred tests per day system-wide. The number will likely change dependent on access to supplies. Specimens run in our lab will be prioritized for inpatients based on patient status and risk.
COVID-19 CSR Quick Reference rev 3.18.20
Coronavirus: What to Know CDC Interim Guidance

During the 2017-2018 influenza season, the CDC estimates 48.8 million people had influenza related illnesses with 959,000 hospitalizations, and 79,400 deaths. The number of influenza related illnesses last season was the highest since the 2009 H1N1 pandemic. The best way to protect against influenza is through annual influenza vaccination. The influenza vaccine not only protects against influenza, but also reduces the severity of influenza related illnesses.
Influenza Resources:
Vaccine Statement MDHHA Influenza Website CDC Surveillance Report