2019 Pathology Seminar
We are pleased to present the Beaumont Health 3rd Annual Pathology Seminar on Diagnostic Concepts in Genitourinary and Gynecologic Pathology. This year's seminar will be held at the beautiful Somerset Inn in Troy, Michigan and is sponsored by the Department of Pathology and Laboratory Medicine.
This conference will focus on providing pathologists, oncologists, urologists and OB-GYN providers knowledge, practice-based learning and evidence-based guidelines on the diagnosis, prognosis and treatment of genitourinary and gynecologic lesions and tumors.
The seminar provides significant opportunities for professional education, networking and resource building. We are pleased to bring you these excellent educational opportunities at modest registration fees, thanks to our commercial exhibitors. You should strongly consider attending if you are clinician or pathologist involved in genitourinary or gynecologic diagnostics or treatment.
Continental breakfast, lunch and break refreshments will be provided. Exhibits will be open, where you can learn of new products and services available to enhance your practice.
We hope you will join us. Click here to register. Check back at this site for updated information. Click here for official seminar brochure.
Program Objectives
Upon completion of this conference, attendees can expect to achieve the following overall objectives:
Recognize the histopathology of uncommon genitourinary and gynecologic tumors


Discuss the importance of immuno-histochemical stains and molecular studies for diagnosis, prognosis and treatment of genitourinary and gynecologic lesions.



Integrate morphologic patterns and ancillary studies based on current evidence-based practice guidelines in gynecologic and genitourinary pathology



Appraise future considerations and issues based on research activities and clinical needs



Documents

Presenters

Mahul B. Amin, M.D.
Professor and Chairman, UTHSC Gerwin Chair
for Cancer Research; Department of Pathology
and Laboratory Medicine, Memphis; University
of Tennessee Health Sciences, Knoxville, TN


• Contemporary grading of prostate cancer:
From Gleason scoring to grade grouping
• Urinary bladder: Problems in assessment of flat and
papillary lesions
• Penile pathology: Classification and staging updates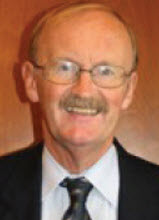 Robert Young, M.D.
Senior Genitourinary & Gynecological Pathologist, Massachusetts General Hospital,
Boston, MA; Subspecialty Head, Gynecologic Pathology and Emeritus Head, Genitourinary Pathology Services; Robert E. Scully Professor of Pathology, Harvard Medical School

• Ovarian tumors: Selected problems in
differential diagnosis
• Testicular tumors: An update
• Yolk sac tumors: Arguably the most remarkable
human neoplasm